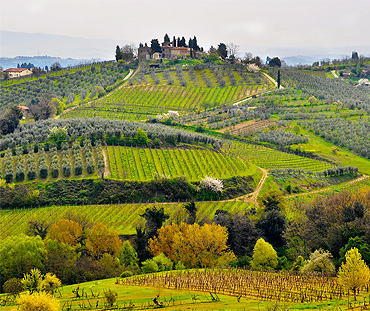 We are a world-leading provider of agro and environmental consulting services. Agro and environmental services is an agro and environmental firm registered in Nigeria with Reg. No...... for the purpose of providing advice, training, and support to farming communities in Nigeria and beyond. The company is well equipped with agriculturist and environmentalist with expertise from all fields of agriculture and environmental sciences. We use interdisciplinary collaborations by pulling together teams of professionals to provide science based solutions to agro and environmental problems.
Having been established in 2017, we are result driven organisation. We are committed to developing our operating systems using the world's best practices and have company-wide accreditation through quality assurance programs. With an established track record of environmentally sensitive land use, we provide sustainable solutions to mitigate the environmental impact of development
We are client focused and committed to finding workable solutions and, where possible, to adding value.
The company aims to work with Nigerian universities, research institutes, and other scientific and educational center in agriculture, rural development and environmental protection.
We have staffs that are dedicated to the success of our clients and work together with our clients to achieve a formidable plan that reduce cost, protects the environment, uses resources effectively and can cope with emerging challenges.
Agro and environmental services CEO has over 15 years experience in providing independent analytical and agricultural consultancy services to our clients in Nigeria and across the globe. 
In today's fast moving business environment evidence-based decision making is essential to good management. But that is by no means the only reason that it pays to measure - proving compliance with regulatory requirements, showing that customers quality expectations have been met and checking internal performance to pave the way for continuous improvement are equally important.
Agro and environmental services have the analytical ability to assess, quantify, evaluate and appraise all aspects of water, soil, manures, fertilisers and plant tissues as well as the inputs and outputs associated with plant growth. We extensive, highly accredited analytical testing capability focused on soil testing, tissue testing and water testing.
We have:
Over 15 years of experience
State-of-the-art specialist equipment
A dedicated team of skilled scientist
From analysis and interpretation of analytical data, through to specialised consultancy services and recommendations to our qualified consultants, we have the capacity and aptitude to meet the specific needs of our customer at every level.